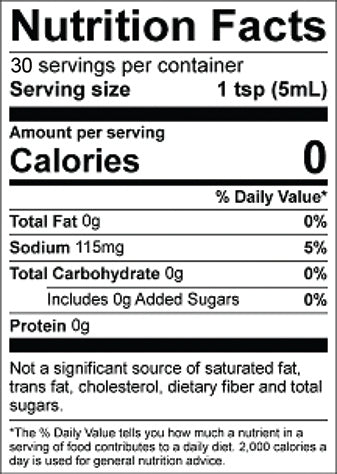 Trailer Park Boys - Deeecent Hot Sauce 5oz
SAVE MORE
SHIPPING PRICES SUCK!
We hate them as much as you do and we don't make a dime off of them. The best way around it is to buy with friends. If your order has 6 or more bottles, you will save 40% to 70% per bottle in shipping costs! That's pretty deeecent. It's the only way we know to beet the shipping game.
Coney Island Saucery crafted the perfect hot sauce for discerning Trailer Park Boys fans.

Deeecent Hot Sauce is a Louisiana style, garlic forward hot sauce with a silky texture and the right amount of heat. Made with fresh all natural ingredients, and made by hot sauce fans for hot sauce fans.
Pairs well with:Greasy burgers, chicken fingers, pepperoni, scrambley eggs or any food you want to make dee-hee-heeecent!
"It's actually really F*****G good"
 - Ricky
"It's scrumpdilly!"
 - Bubbles
"Bubbles your mom is hot, just say'n"
- Julian
Vegan - Gluten Free  - no sugar added - Keto friendly.
Ingredients: Cayenne Base, (Aged Red Cayenne Peppers, Distilled Vinegar, Salt, Xantham Gum), Garlic, Vegetable Oil Blend(
---